Hina-Matsuri(Doll's Festival)
Hina-Matsuri is an event to pray for the healthy growth of girls on March 3 every year.Families with girls display dolls for Hina Matsuri called Hina-Ningyo.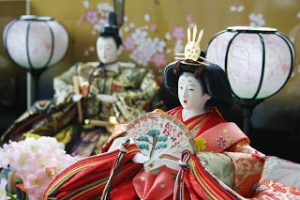 Hina-Ningyo
It was believed that dolls would protect people from sickness or ill-fortune.
Today, at the Hina Matsuri, we eat traditional dishes such as scattered sushi (chirashi-sushi),cherrystone clam soup, sweet white sake(shirozake) and rise cake cubes (hina-arare) .
The following is a recipe of cherrystone clam soup using a liquid seasoning Kappo Dashi.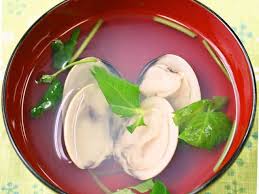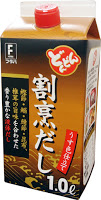 Product Name: DonDon Series Kappo Dashi 1L
Ingredients : Light-colored soy sauce, Dried bonito,
Salt, Sugar, Mirin, Sake, Dried-
sardine, Hydrolyzed fish protein,
Dried bonito extract, Hakkochomiryo,
White soy sauce, Kombu
(Dried seaweed),Dried mackerel,
Shiitake mushroom,
Amino acid (sodium Glutamate),
Shusei(ethyl alcohol), Acidulant
Expiration  : 1year from manufacturing date
Produced by   FUTABA Co., Ltd.
<Ingredients__4 servingss>
water・・・・・・・・・・ 800ml
Kappo Dashi・・・・・・・40ml
Cherrystone clam・・・・ 8 pieces
Fragrant grass ・・・・・  As you like
○ Let the clams spit the sand out for about 20 minutes.
○ Mix the water and the Kappo Dashi, and cook till its boiled. Then, add the clams.
○ When the clams are opened, turn off the heat.
○ Place the clams and fragrant grass in a serving bowl, and pour the soup carefully.
See you later.