Takumi Mejimaguro Chiainuki Hana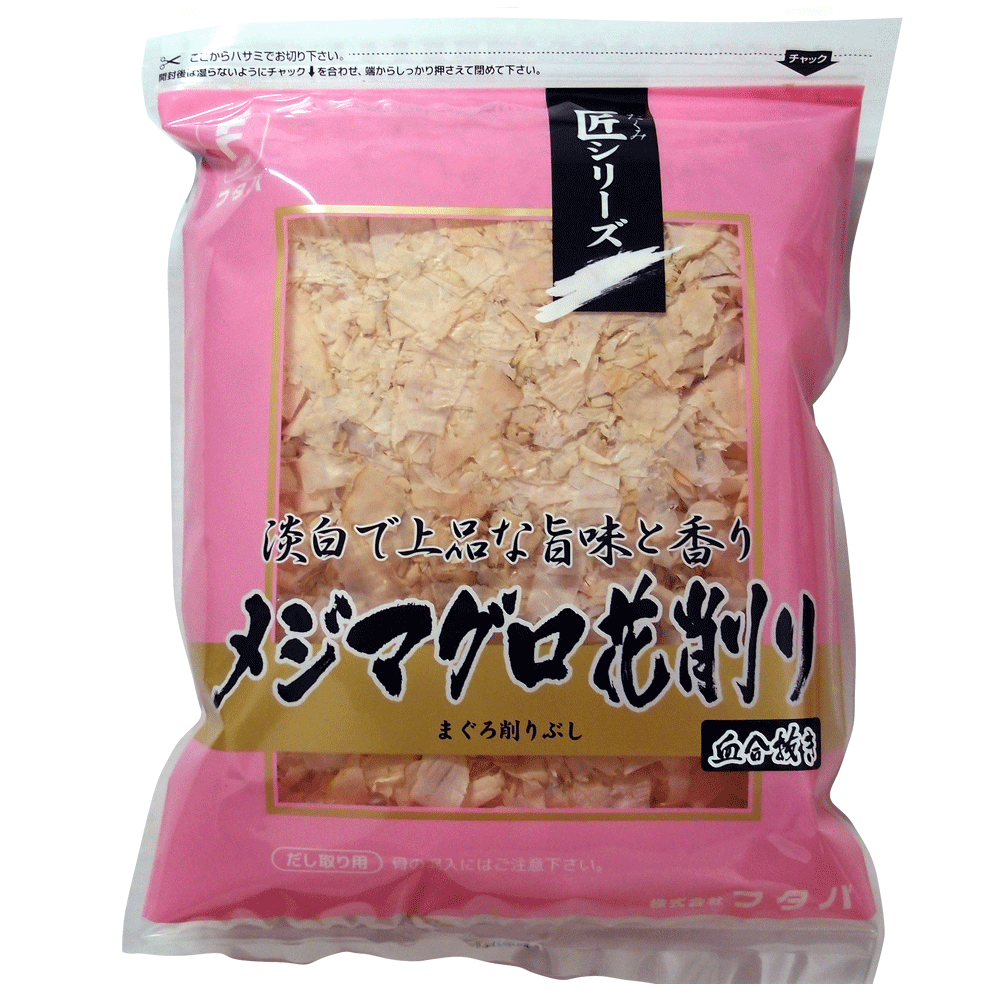 Product Features
A refreshing soup stock with a light and elegant richness and umami can be drawn. Use only the part of the tuna from which the blood of the rough knots has been removed.
Recipes
・Japanese style clear soup ・Sukiyaki-style Crab Hot Pot ・Simmered Food
Packaging

500g/bag×4bags/carton
Expiration Date

It is 1 year from a manufacture day.
Product Details
Product Code 1121
Unopened; Store in room temperature away from heat, high humidity and sunlight.
After opening; Store in refrigerator.