Hongatsuo 4g×28p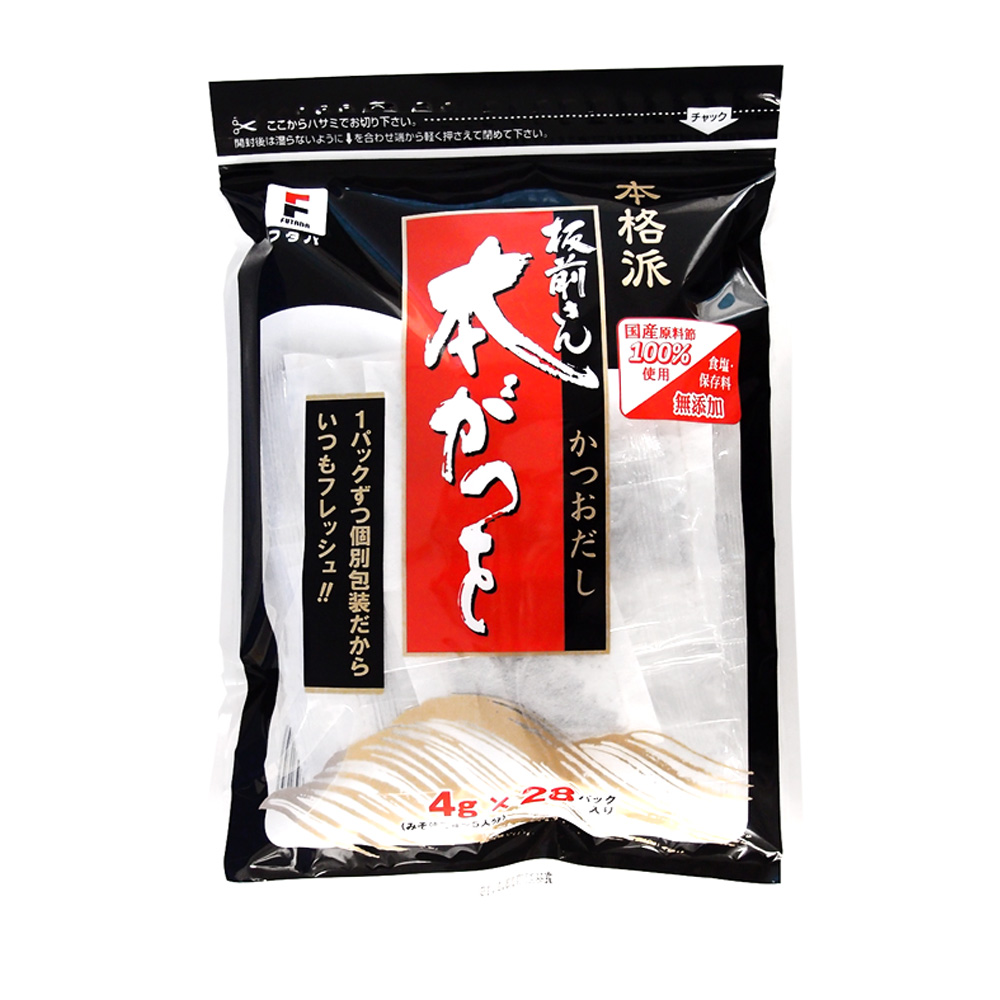 Product Features
FUTABA's signature brand Bonito DASHI pack. 48 years of long-term best seller among many professionals. It solves the problem of filtering while extracting the authentic flavor of the natural ingredients. Its powerful Bonito DASHI is excellent for Miso soup and many other cooking.
Recipes
・miso soup ・noodle soup ・oden stew etc
Ingredients

Dried bonito, Dried bonito extract, Hydrolyzed fish protein, Amino acid
Packaging

4g×28P/bag X 12bags/carton
Expiration Date

It is 1 year from a manufacture day.
Product Details
Product Code 6116
Unopened; Store in room temperature away from heat, high humidity and sunlight.
After opening; Store in refrigerator.