NEXTY CO., LTD. and FUTABA CO., LTD. will be participating in the Gaishoku Business Week 2019 in Tokyo big sight, scheduled for 10:00-19:00 August 27-29, 2019.
Our booth will be #1A-14, South Hall.
This trade show is Japan's largest trade show, specialized in Restaurant & Food Service industry, in which all foods, drinks, services, food machine, sales promotion measures, hygiene products and more for the trade.
As more popular Japanese Food is getting in overseas markets, more restaurant owners and buyers from overseas are visiting the show, so as to seek new products, services, and opportunities for their business expansion.
Also, Japanese foods such as Izakaya, Ramen shop and Sushi restaurant are getting more accepted and penetrated in overseas markets.
I believe you will find the experience valuable for your future business.
Gaishoku Business Week 2019
Schedule: 10:00-19:00 August 27-29, 2019
Booth no.: 1A-14, South Hall
location: 3-11-1 Ariake, Koto-ku, Tokyo, JAPAN
Thank you.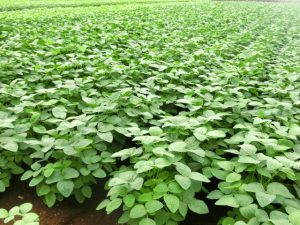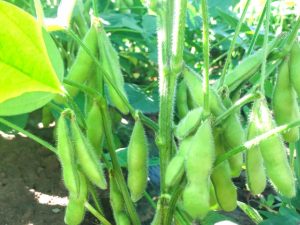 Soybeans are one of the world's most popular and versatile food crops.
They are processed into a variety of food products, such as soy protein, tofu, soybean oil, soy sauce, miso, natto and tempeh.
 
Soybeans are also eaten whole, including as immature soybeans known as edamame. Traditionally eaten in Asia, edamame is gaining popularity in Western countries, where it is typically eaten as a snack.
 
What is Edamame?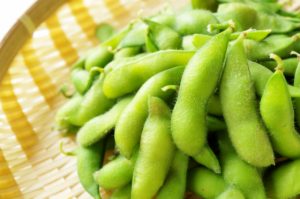 Edamame beans are whole, immature soybeans, sometimes referred to as vegetable-type soybeans.
 
They are green and differ in color from regular soybeans, which are typically light brown, tan or beige.
 
Traditionally, they are prepared with a pinch of salt and added to soups, stews, salads and noodle dishes, or simply eaten as a snack.
 
Edamame is served in sushi bars and in many Chinese and Japanese restaurants.
 
They are naturally gluten-free and low in calories, they contain no cholesterol, and they are an excellent source of protein, iron, and calcium. They can be an important source of protein for those who follow a plant-based diet.
 
Recipes
1. Empty edamame beans in to a large saucepan of boiling water. You should add a little salt
    to the water too for flavour.
2. Simmer for 5 minutes, then drain the edamame well.
3. Serve in a bowl with some crushed sea salt and eat the beans directly from the pod.
 
There is nothing better than a beer and edamame in the summer.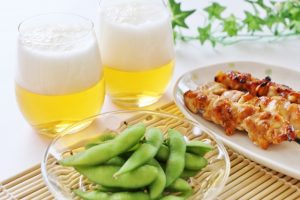 Edamame beans can be used in many types of Japanese cuisine. Try some of these quick and easy dishes to sample some of the ways that edamame can be used.
 
Japanese Potato Salad
Cut up some cooked potato pieces into bite size chunks and slice some cucumber, carrot and onion into thin strips. Using Japanese Mayonnaise is important so make sure to get some Kewpie mayo for this. Add some edamame beans once you have removed them from the pods and mix up all the ingredients with a generous dollop of mayonnaise.
 
Vegetable Stir Fry
Mix up a variety of sweet and savoury vegetables such as edamame, onions, peppers, beansprouts, aubergine, ginger, garlic, carrots, lemongrass, shiitake mushrooms or any other vegetables you like in a large pan or wok over a high heat. Use a little soy sauce while cooking to help bring out the flavours and then serve with freshly boiled rice. Try adding some pieces of tofu before you finish cooking for a tasty vegetarian dish.
 
 
Thank you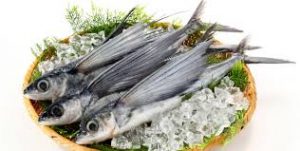 In June of Japan except Hokkaido, there are many rainy days Many people feel uncomfortable because of their high humidity. Also, this is not only uncomfortable, but it is easier for things to get moldy. In this season, Japanese chefs use very carefully the ingredients.
It is such an annoying season, but there are many SYUN foodstuff of June, the main foodstuff are as follows.
Sea foods
Flying fish, Japanese silver whiting, Sweet fish, Scallop
Vegetable
Green peas, Watercress, Broad bean, Arugula
Fruit
Cherry, Bitter summer orange, Mango
Others
Ume (Japanese apricot)
The following is a ramen with flying fish soup of the season now.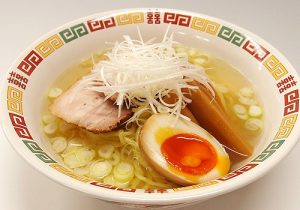 Ramen of the flying fish soup
< Ingredient 2 servings >
☆Soup · · · · · · · · · · · ·    600ml
Ago-dashi pack · · · · · ·     1P
Water · · · · · ·                    3.6 L
Concentrated ramen soup  60ml
Pepper · · · · · · ·       adequate
Garlic · · · · · · ·       1 piece
Chinese noodle · · · · · · ·  2 servings
☆Topping
Barbecued pork · · · ·       4 pieces
Bamboo shoots · · · · · ·   adequate
Egg · · · · · · ·                 1 piece
Green onion · · ·       adequate
① Put 1 pack of Ago-dashi pack in boiled 3.6 L water. Take it out after boiling for 10 minutes at medium heat.
② Add Concentrated ramen soup, Ago-dashi soup of ① and crushed garlic in a pot. And then turn on fire.
③ After warming up, taste is adjusted with pepper.
④ Serve boiled Chinese noodles in the vessel, pour the ③ soup and put the ingredients of your choice.
Ago-dashi pack
See you.