EDAMAME (Green soybeans)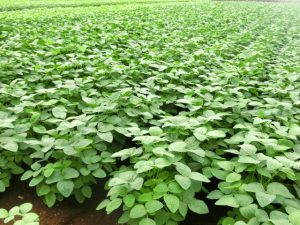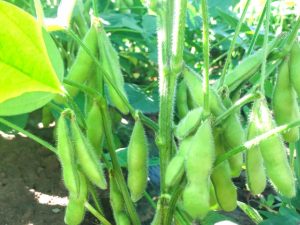 Soybeans are one of the world's most popular and versatile food crops.
They are processed into a variety of food products, such as soy protein, tofu, soybean oil, soy sauce, miso, natto and tempeh.
 
Soybeans are also eaten whole, including as immature soybeans known as edamame. Traditionally eaten in Asia, edamame is gaining popularity in Western countries, where it is typically eaten as a snack.
 
What is Edamame?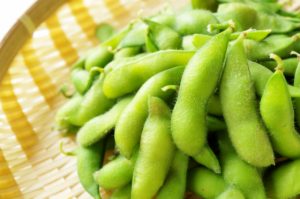 Edamame beans are whole, immature soybeans, sometimes referred to as vegetable-type soybeans.
 
They are green and differ in color from regular soybeans, which are typically light brown, tan or beige.
 
Traditionally, they are prepared with a pinch of salt and added to soups, stews, salads and noodle dishes, or simply eaten as a snack.
 
Edamame is served in sushi bars and in many Chinese and Japanese restaurants.
 
They are naturally gluten-free and low in calories, they contain no cholesterol, and they are an excellent source of protein, iron, and calcium. They can be an important source of protein for those who follow a plant-based diet.
 
Recipes
1. Empty edamame beans in to a large saucepan of boiling water. You should add a little salt
    to the water too for flavour.
2. Simmer for 5 minutes, then drain the edamame well.
3. Serve in a bowl with some crushed sea salt and eat the beans directly from the pod.
 
There is nothing better than a beer and edamame in the summer.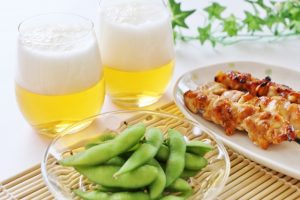 Edamame beans can be used in many types of Japanese cuisine. Try some of these quick and easy dishes to sample some of the ways that edamame can be used.
 
Japanese Potato Salad
Cut up some cooked potato pieces into bite size chunks and slice some cucumber, carrot and onion into thin strips. Using Japanese Mayonnaise is important so make sure to get some Kewpie mayo for this. Add some edamame beans once you have removed them from the pods and mix up all the ingredients with a generous dollop of mayonnaise.
 
Vegetable Stir Fry
Mix up a variety of sweet and savoury vegetables such as edamame, onions, peppers, beansprouts, aubergine, ginger, garlic, carrots, lemongrass, shiitake mushrooms or any other vegetables you like in a large pan or wok over a high heat. Use a little soy sauce while cooking to help bring out the flavours and then serve with freshly boiled rice. Try adding some pieces of tofu before you finish cooking for a tasty vegetarian dish.
 
 
Thank you