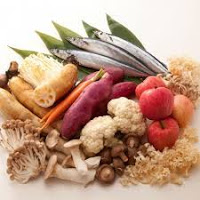 Eating the food material with enhancing its advantage instead of adding too much arrangement was a wisdom to enjoy the material with its best condition in the land of Japan where quality food material were easily become available since ancient times.
Therefore, "sense of the season" has been an important component in the Japanese cooking. Each season is opportunity to eat its seasonal ingredients that is full of vitality, because seasonal ingredient tends to be good in taste, low in price (more availability in the market), and high in the nutrition.
It has been considered as the best treat and hospitality to prepare each dish with the very minimum cooking just enough to enhance the flavor of seasonal ingredients and have sense of the season in the cooking.
The following is all purpose liquid type seasoning DonDon Series Katsuo Tsuyu which is concentrated soup stock "Dashi"
Product Name: DonDon Series Katsuo Tsuyu 1L
Ingredients  : Soy sauce, Dried bonito, Dried mackerel, Dried bonito extract,
Dried sardine extract, Sugar, Hakkochomiryo(rice, malted rice, salt), Salt,
Sake, Amino acid, Caramel color, Citric acid
Expiration   : 1year from manufacturing date
Produced by   FUTABA Co., Ltd.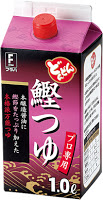 See you later.