DonDon series Shiro Tsuyu 2L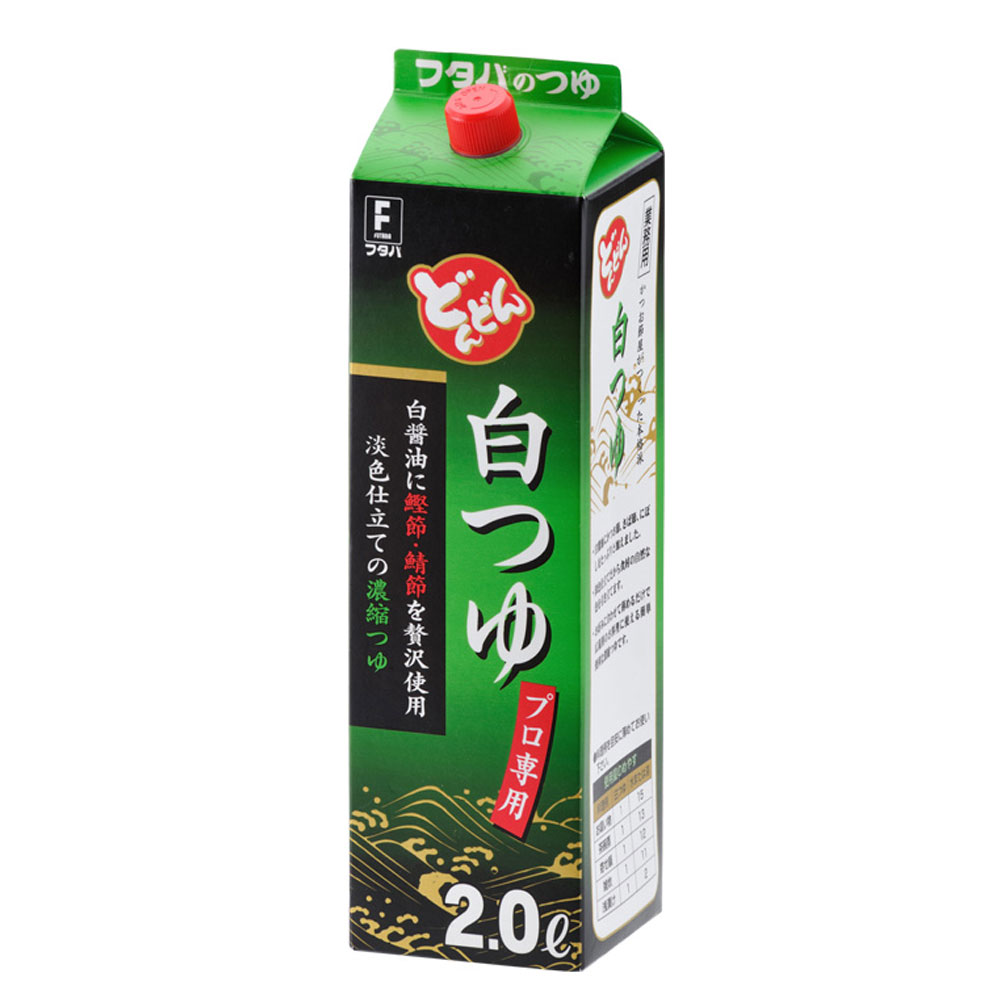 Product Features
Light-colored seasoning with white soy sauce and blended fish DASHI such as Bonito, Macherel, and Sardine. It will enhance natural flavor and color of cooking ingredients. Excellent compatibility with egg dishes.
Recipes
・miso soup ・noodle soup ・oden stew etc
Ingredients

Salt, Sweet cooking wine, Fermented Seasoning, Dried bonito, Sake, White soy sauce, Dried mackerel, Dried sardine, Sugar, Hydrolyzed fish protein, Dried bonito extract, Dried sardine extract, Monosodium glutamate, Ethyl alcohol
Packaging

2L/bottle×6bottles/carton
Expiration Date

It is 1 year from a manufacture day.
Product Details
Product Code 7231
Unopened; Store in room temperature away from heat, high humidity and sunlight.
After opening; Store in refrigerator.
Product catalog⇒