DonDon series Kappodashi 1liter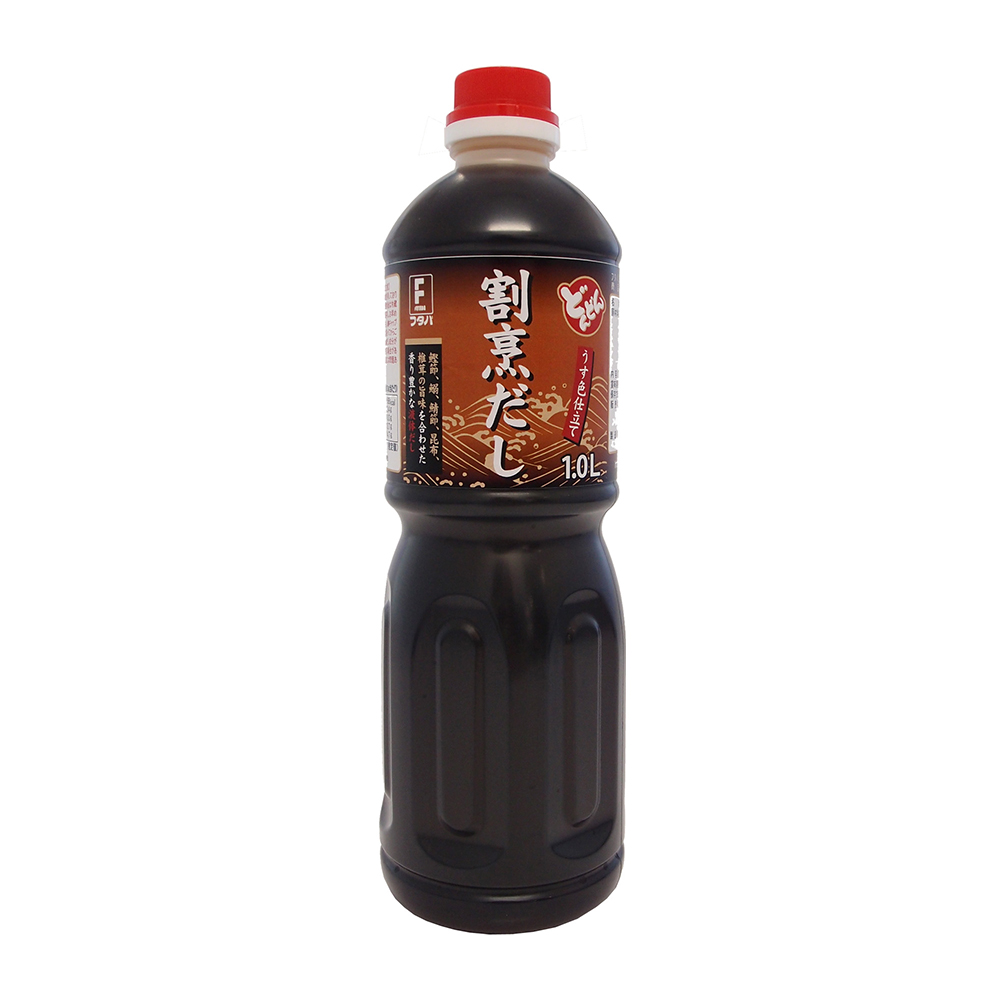 Product Features
Full of natural dashi derived flavor.
The strong dashi flavor is characterized by a soft and sweet taste with no salty corners.
It has a refined taste with no peculiarities, and can be used in a variety of dishes.
Recipes
・clear soup ・food served in pot ・Lightly pickled etc
Ingredients

Light-colored soy sauce(wheat, soybean, salt)[Japan], Salt, Dried bonito, Sugar, Sweet cooking wine, Sake, Hydrolyzed fish protein, Dried sardine, Dried bonito extract, Fermented Seasoning, White soy sauce, Dried seaweed(Laminaria), Dried mackerel, Shiitake mushroom, Dried sardine extract, Flavour Enhancer, Ethyl alcohol, Acidity Regulator

Packaging

1L/bottle×6bottles/carton
Expiration Date

It is 1 year from a manufacture day.
Product Details
Product cord 8247
Unopened; Store in room temperature away from heat, high humidity and sunlight.
After opening; Store in refrigerator.