sozai chomi dashi Clam 400ml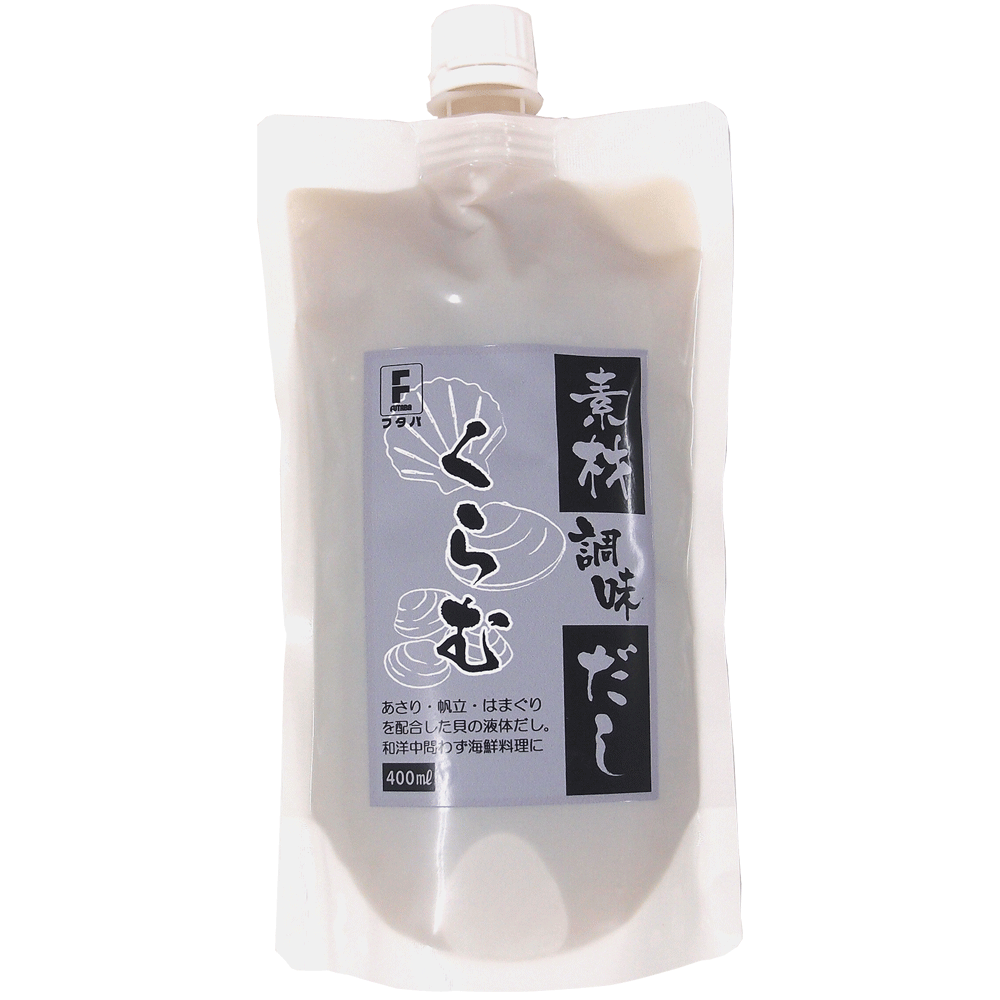 Product Features
A well-balanced blend of three types of shellfish. The strong taste of littleneck clam(Ruditapes philippinarum), the rich and strong sweetness of scallops, the taste of clams and the scent of rocky shore, each of which is a seasoning that has been slowly boiled over time. Dilute 8 to 15 times with water or hot water.
Various Japanese, Western, and Chinese dishes can be prepared using material seasoning dashi.
Recipes
・pasta ・ramen ・Clam chowder ・paella etc.
Ingredients

Japanese littleneck clam(Ruditapes philippinarum) [China, Japan],Scallop(Mizuhopecten yessoensis) [Japan],Common orient clam(Meretrix lusoria)[Vietnam], Salt, Scallop extract, Ethyl alcohol, Flavour Enhancer, Thickener(Xanthan
Packaging

400ml/bag x 12bags/carton
Expiration Date

It is 1 year from a manufacture day.
Product Details
Product Code 8167
Unopened; Store in room temperature away from heat, high humidity and sunlight.
After opening; Store in refrigerator.
Product catalog⇒