Sozai chomidashi ebi 400ml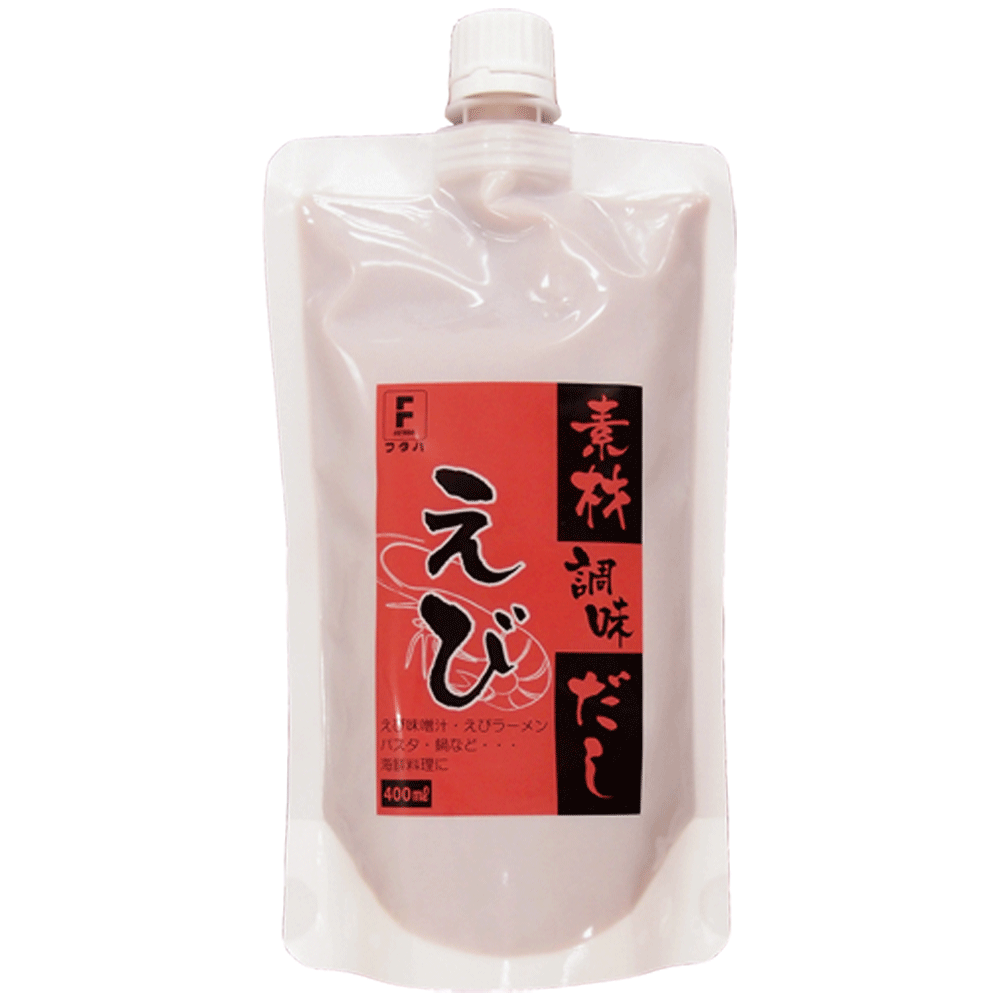 Product Features
The flavor of the whole shrimp is used in its entirety. The rich shrimp miso has the aroma of dry roasting and condensed sweetness added to give it a thicker flavor.
Recommended for ramen noodle stores, Japanese-style pubs, and Western-style restaurants.
Various Japanese, Western, and Chinese dishes can be prepared using material seasoning dashi.
Recipes
・pasta ・ramen ・yakisoba etc.
Ingredients

Alaskan pink shrimp(Pandalus eous) [Japan], Akiami paste shrimp(Acetes japonicas)[Japan], Salt, Ethyl alcohol, Flavour Enhancer, Thickener(Xanthan gum)
Packaging

400ml/bag x 12bags/carton
Expiration Date

It is 1 year from a manufacture day.
Product Details
Product Code 8075
Unopened; Store in room temperature away from heat, high humidity and sunlight.
After opening; Store in refrigerator.