Sozai chomidashi shijimi 400ml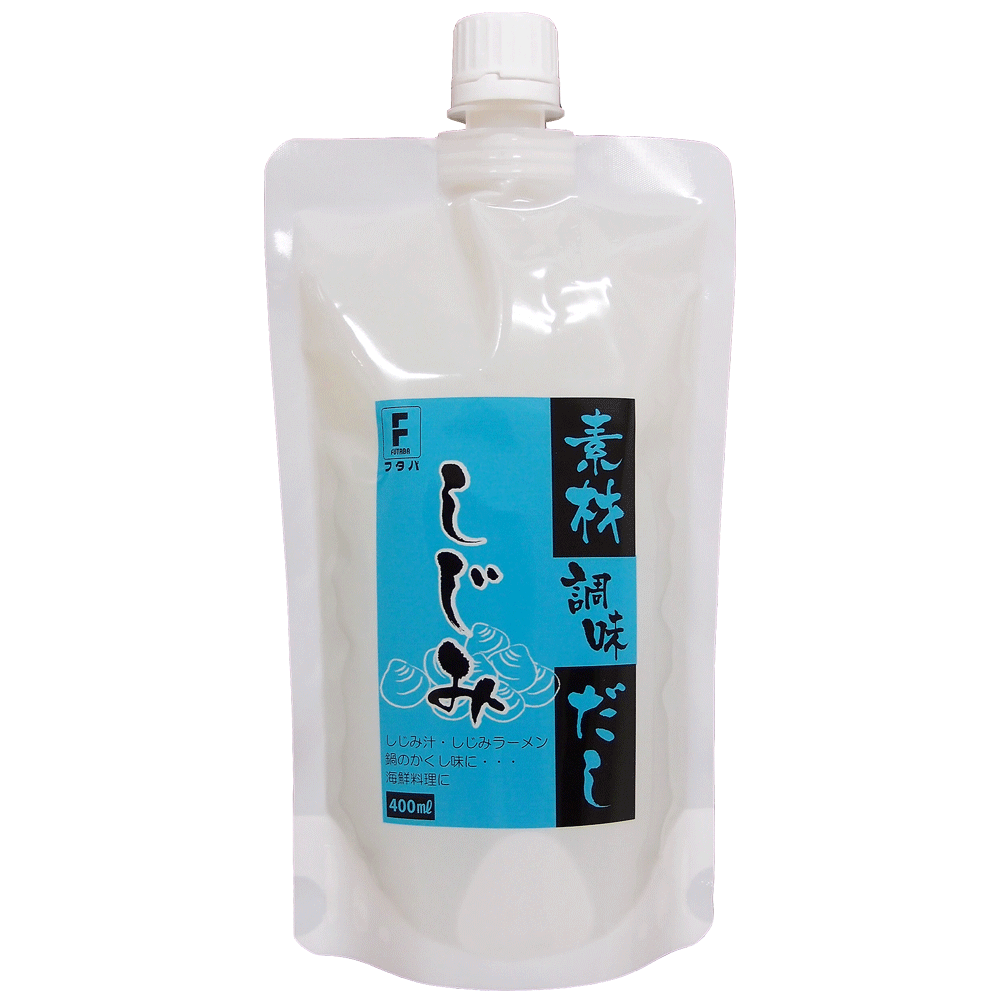 Product Features
A generous amount of domestically produced shijimi clam is used. This liquid seasoning broth is made by extracting shijimi with our unique manufacturing method that brings out the best taste of the ingredients.
Recommended for Japanese restaurants, ramen stores, izakaya (Japanese-style pubs), and Western-style restaurants.
Various Japanese, Western, and Chinese dishes can be prepared using material seasoning dashi.
Recipes
・Clam chowder ・ramen ・Miso soup etc.
Ingredients

Fresh water clam(Cyrenidae)[Japan], Salt, Ethyl alcohol, Flavour Enhancer
Packaging

400ml/bag x 12bags/carton
Expiration Date

It is 1 year from a manufacture day.
Product Details
Product Code 8074
Unopened; Store in room temperature away from heat, high humidity and sunlight.
After opening; Store in refrigerator.
Product catalog⇒