DonDon series Katsuo Tsuyu 1.8L EXP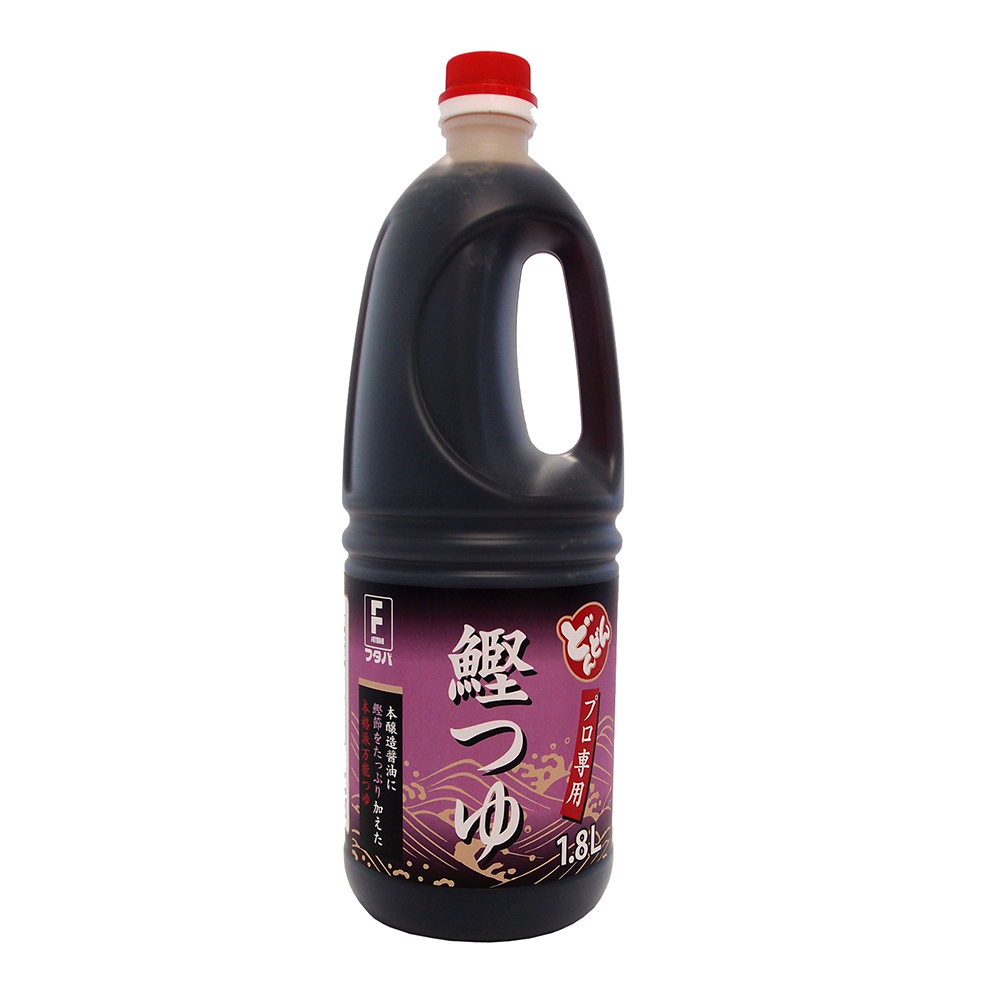 Product Features
Concentrated seasoning with authentically-brewed soy sauce and plenty of real Bonito DASHI. Just lighten with water to create professional flavor in variety of dishes. Excellent for not just Soba dipping but also for rice, soup, or many simmering dishes.
Recipes
・soba soup ・sukiyaki etc
Ingredients

Soy sauce(wheat, soybean, salt)[Japan], Sugar, Fermented Seasoning(glutinous rice, malted rice, salt), Salt, Dried bonito extract, Dried sardine(Etrumeus teres, Engraulis japonicus, Sardinops melanostictus) extract,Dried bonito, Dried frigate tuna, Dried mackerel, Hydrolyzed protein(wheat, soybean, sardine, bonito, tuna), Sake(rice, malted rice, Ethyl alcohol), Bonito extract, Dried frigate tuna extract(dried frigate tuna, water), Flavour Enhancer, Caramel color, Acidity Regulator

Packaging

1.8L/bottle×6bottles/carton
Expiration Date

It is 18 months from a manufacture day.
Product Details
Product Code 8262
Unopened; Store in room temperature away from heat, high humidity and sunlight.
After opening; Store in refrigerator.
Recipe using this product⇒
Product catalog⇒