Green Bamboo Leaves (Decolation bamboo leaves)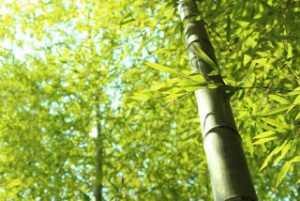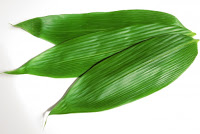 "Green Bamboo Leaves" is a wild and all-natural bamboo leaves.
The visual effect will improve drastically by laying the bamboo leaf.
It will not only make food colors vivid but will enhance each ingredients features.
Also, the anti-bacterial compound found in bamboo leaves, phytoncide and salicylic acid, has been used since many years ago in Japan for preventing food poisoning and also for preservatives.
Bamboo leaves were very useful item along with wasabi and ginger, which are indispensable for foods such as sushi and sashimi.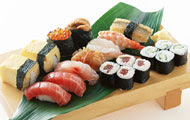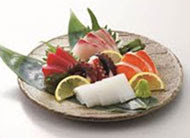 【Product introduction】
Midorino Shizuku(Decolation bamboo leaves)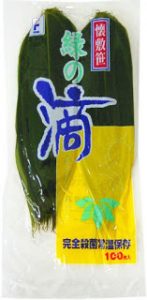 Product name : Midorino Shizuku 100sheets
Main Ingredient : Sasa (bamboo leaf)
※The liquid filling up in a bag includes food additives.
Packaging : 100pieces/bag×20bags/CTN
Size of piece : Length about 27cm to 34cm, width:about 7cm to 8cm
Size of CTN : W435 × D215 × H200 mm
Weigh of CTN : 10.0 ㎏
General bamboo leaves are very easy to dry out in about 30 minutes depending on humidity, temperature and airflow, and it will begin to shrink, but our Green Bamboo Leaves are dipped in special moisturizing liquid (with edible ingredients used in retail cakes and cosmetic products), so the leaves will stay fresh for approximately 2 hours.
This is an outstanding food product that could be applied to sushi, sashimi presentation and of course for broiled fish, which will present the dish splendidly and will speak to your consideration to hygiene.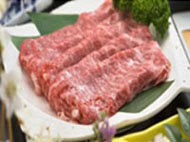 Enhance your dishes visually.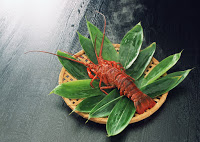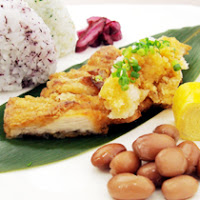 Upgrade your dishes with bamboo leaves.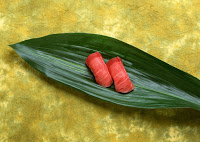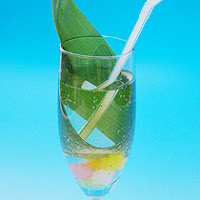 Addition to Your Creation.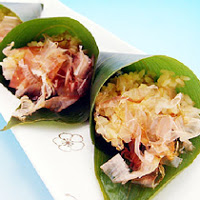 Thank you.